Cameron Webb is an award-winning,  freelance brand strategist and implementor. He has a proven track record, established over 20 years, of working with international organisations on brand related challenges. Read more about the types of  services we offer here.
Cameron's clients have included The British Government (Public Sector), Kaspersky Lab (Technology), Novo Nordisk (Pharmaceutical), KPMG (Professional Services), Amlin (Insurance), Crowe Global (Professional Services), Philip Morris International (Tobacco), Appleby, Mewburn Ellis, and Gordon Dadds (all Legal).
He has worked inside and alongside some of London's most prolific and respected agencies, including Radley Yeldar, Ico Design, Interbrand, Enterprise IG (now Brand Union), and Latitude.
Many modern businesses are struggling to stand out in highly competitive markets, where the pressure is towards commoditisation. these businesses must define themselves as different and better than the competition, and then convey that difference using the marketing platforms, sales  and after-sales processes available to them –brochures, websites, events, sponsorships, buildings and social media. Unifying these experiences to drive brand strength and sales is the complexity of managing any brand right now. This is where I am uniquely positioned to help.
ACHIEVE MORE THROUGH COLLABORATION
As with the film industry, Cameron believes that by linking and co-ordinating specialists from different disciplines and media around a brief, we are able to create the most impactful work for our clients - whatever the challenge: social, digital, print, or experiential.
We have a growing network of talented people from wide-ranging creative disciplines including design for both digital and print, film, animation, information design and advertising, spread across the UK, Europe and North America.
By calling on specialists in this way we maximise not only the quality of the work, but also the value for money for our clients.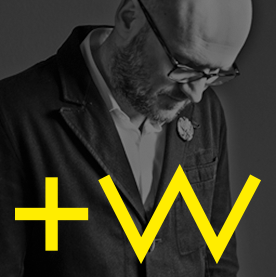 Britain is GREAT Campaign
DBA Business Effectiveness Awards 2016 - Grand Prix Award
DBA Business Effectiveness Awards 2016- Gold Award
Kaspersky Lab, Data Dollar Store campaign
Gold Medallion, New York Festival's Advertising & Marketing Effectiveness Awards (AME's)
The Drum B2B Awards USA 2018, Best PR campaign
PM Forum, UK, "Get your brand act together"